LOOK BEFORE YOU BUY
Curious about our wood-fired outdoor bathtub Bohemen but want to take a closer look before you decide?
Book a visit with one of our product viewer now available in a few places in Sweden and Norway. There will be more in 2022 so keep an eye on this page. Click on the map to go to Google maps where you can see where the resorts are located.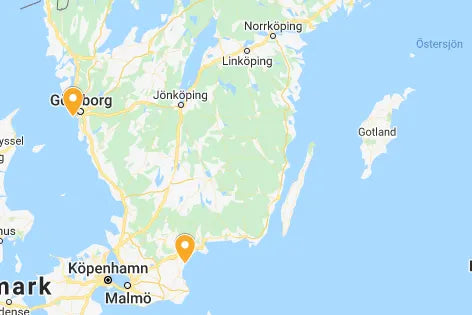 Hikki söker produktvisare för badkaret Bohemen på flera svenska orter!
Vi söker dig som driver en verksamhet där Bohemen kan sätta guldkant på tillvaron för såväl dina kunder/besökare som dig själv. Vi tror att du är verksam inom trädgård, hem och inredning, eller kanske driver du ett mysigt övernattningsställe?
I Sverige sker all försäljning av Hikkis produkter genom vår egen webbshop. Uppdraget som produktvisare går ut på att visa fram badkaret för intresserade som vill se det i verkligheten innan ett eventuellt köp. Därför söker vi nu produktvisare på flera orter från norr till söder. Det är ett rabatt- och provisionsbaserat uppdrag.
Bohemen är utomhusbadkaret för den som värde­sätter originell design i material som är lika hållbara som vackra. Att formge enkla, hållbara produkter med tidlös design som uppmuntrar till en rogivande livsstil är själva kärnan i Hikkis koncept. Om du känner att detta matchar väl med din verksamhet och du tror på ett gynnsamt samarbete vill vi gärna höra från dig. Skicka ett mejl till sofie@hikki.se och presentera ditt företag, bifoga gärna aktuella länkar till exempelvis hemsida, blogg och sociala medier.