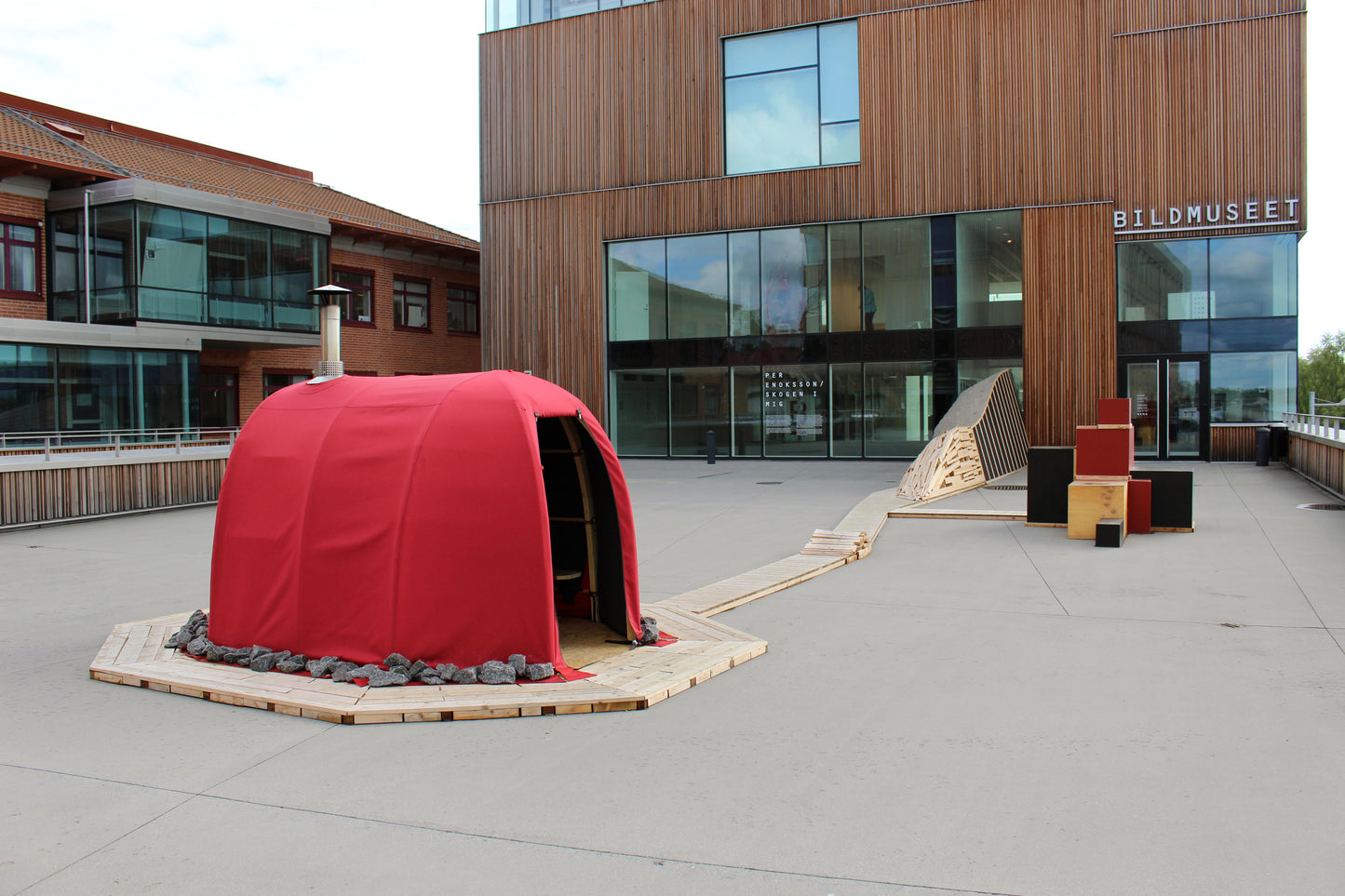 Per Enoksson completed his art college studies in 1994 and shortly afterwards a concept of origin, nature and recreation began to emerge. In 1995, Per started to build a tent sauna that would become a place to get warmth, social community and for external & internal purification. A place for outdoor recreation.
When the tent sauna was completed by the mountain cabin, Per began to sketch out complementary products and it was not long before Per got a vision to start up an outdoor concept. The feeling that appeared in the sauna when the feet touched the ground in combination with increased needs around the newfound lifestyle became Hikki's starting shot.
Per started a company to realize his ideas that would revolve around products that were simple but exclusive and that would convey the same feelings that the tent sauna did. The new products unfortunately meant that the tent sauna had to remain on the drawing board for a while longer.
Tent sauna - which can be found on the website under the product name Svetthyddan has always been an obvious product in Hikki's range, mainly because it embodies the lifestyle. Many have contacted us over the years to ask when our tent sauna is ready. We always answer the same question; as soon as possible, but first the right manufacturer must be found.