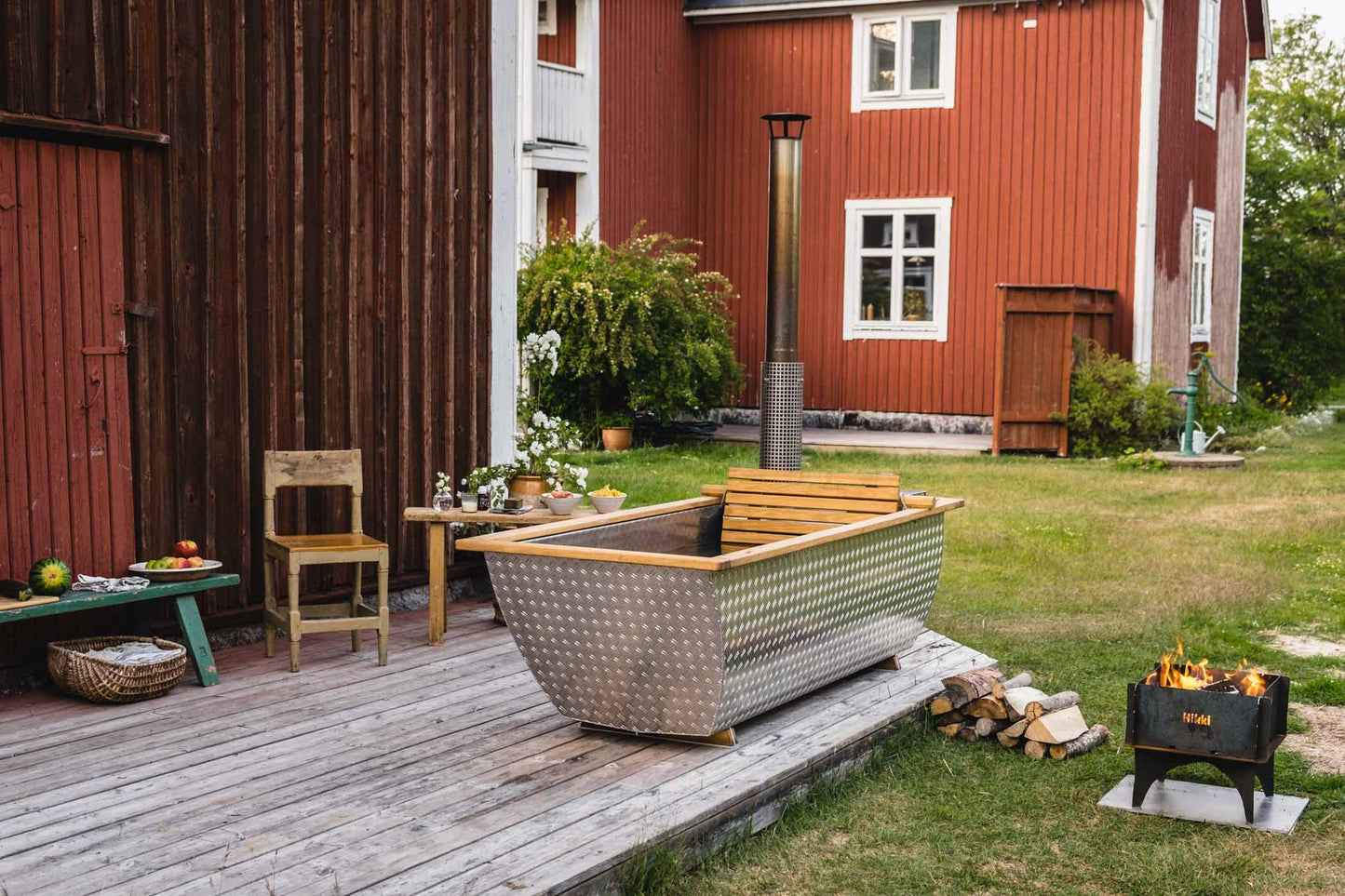 There are several ways to place a hot tub on the patio, either you simply choose to place it directly on top of the trolley deck or you can choose to lower it. There are pros and cons to both ways, as with everything else. A submerged hot tub can give a more streamlined look, but requires you to plan your patio construction or how to remodel your existing patio so you can easily access the parts needed if you need to change any gasket or adjust anything. P >
Depending on the model, it is also possible to place a hot tub directly on a patio deck. Here it is important to keep in mind that a large hot tub full of water and nine to ten bathers can weigh almost three tons, which means a lot of strain on the bars and trolleys in the patio, so it is important to place the hot tub correctly in relation to load-bearing bars.
Hot tub on the terrace
Hikki's outdoor bathtub Bohemia can be placed on the terrace because it has an internal stove. Bohemia is a small hot tub for two adults and two smaller children, and unlike larger hot tubs, it requires significantly less water to fill, and firewood to heat. Which also makes it much lighter than a large hot tub - about 850 kg instead of almost 3 tons, when water and bathers are in. Although Bohemia is light in comparison to a larger hot tub, 850 kg is still quite heavy, so be sure to place the bathtub feet on load-bearing bars.
An advantage of choosing Bohemia over a hot tub is that you do not have to do any damage to your patio . The tub is also so light that it is a narrow thing to lift it up on a trailer to take it to the summer cottage if you so wish - two people lift it without any worries.
Important to keep in mind, whether you choose to place a hot tub or an outdoor tub on the patio, you must follow the rules that apply where you live. Check with fire protection and security at your municipal office for more information!